Biographical Information
Age: 35
Tour of Duty: 12
Cause of Death: Helicopter Crash
Sergeant Lee Russell and Detective Matt Blansett of the Marion County Sheriff's Department were killed in a helicopter crash on Aetna Mountain in Marion County.
The Bell 206 helicopter struck high-tension power lines and crashed into a wooded area.
Sergeant Russell had served with the Tennessee Highway Patrol for 12 years.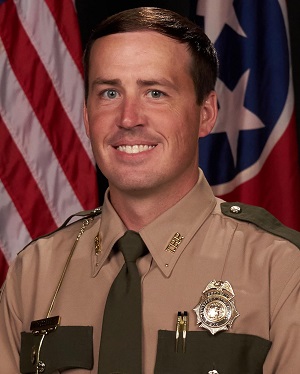 Sergeant Harold Lee Russell, II - Tennessee Highway Patrol
End of Watch: August 23, 2022