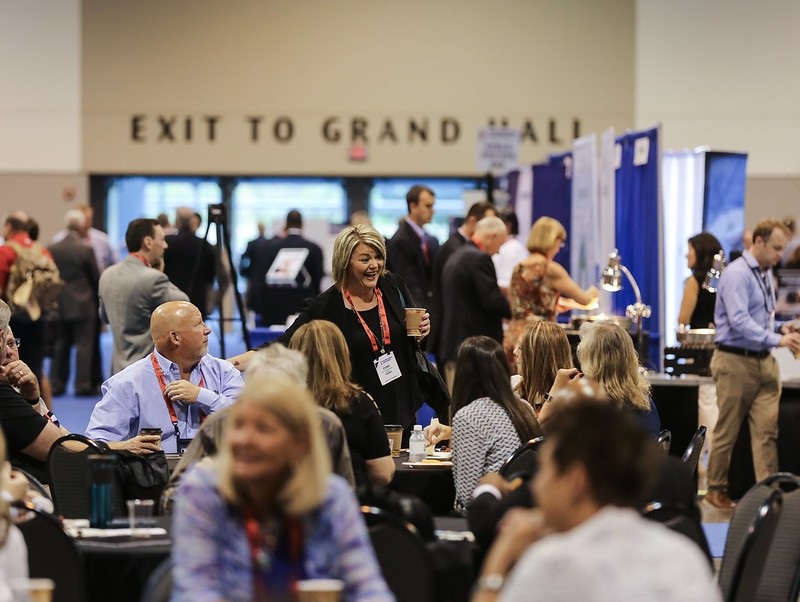 AAMVA hosts numerous conferences, meetings, and events each year that bring together key decision makers from motor vehicle and law enforcement agencies across North America. AAMVA's Annual International Conference, traditionally held in the late summer/early fall, convenes chief administrators and key personnel to discuss the challenges affecting motor vehicle administration and law enforcement and to formulate potential solutions. Other key events include AAMVA's four regional conferences, held annually in the summer and fall and AAMVA's Workshop & Law Institute, held in the spring, which provides a hands-on learning experience for administrators and managers.
Sponsor Opportunities
---
Sponsoring an item or event at a conference provides an opportunity to brand your company or organization as a market leader within the motor vehicle and law enforcement community and to develop relationships with administrators and managers in member jurisdictions. Sponsorship typically includes the following recognition where applicable:
Signage
Online exposure
Print exposure
Complimentary registrations
QuickConnect meetings (provided thresholds are met)
Verbal recognitions (where appropriate)
Show the AAMVA community that you support them by sponsoring an item or event at an upcoming conference or meeting.
Exhibit Opportunities
---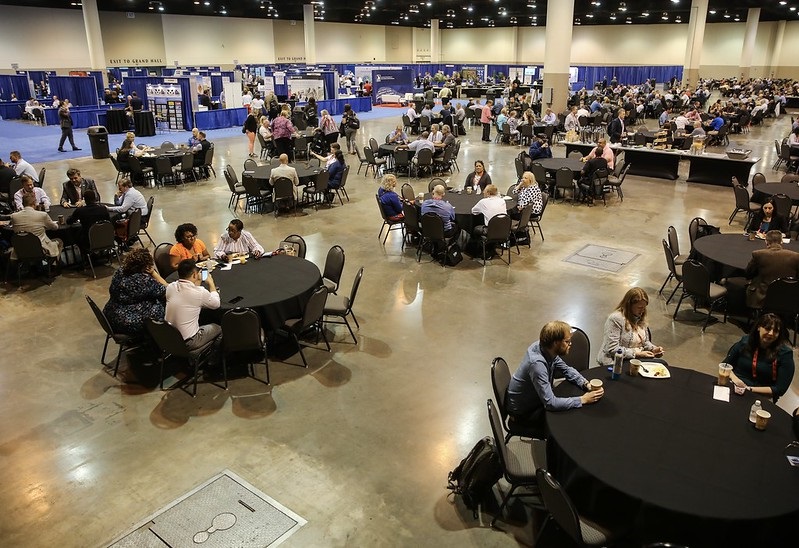 The Exhibit Hall at a conference or meeting is the perfect place to showcase your products and services in an intimate environment and to foster existing business relationships as well as to forge new ones with administrators and managers from across the U.S. and Canada. Exhibiting includes:
Online exposure
Print exposure
Complimentary registrations
QuickConnect meetings (provided thresholds are met)
QuickConnect
---
QuickConnect is available to exhibitors and qualified sponsors at each conference where it is offered. This unique networking opportunity brings together industry and jurisdiction decision makers in one-on-one appointments that last 5-7 minutes before the jurisdiction representative moves on to their next appointment. Appointments are pre-scheduled by AAMVA through requests the industry partner has submitted to us.
This fast-paced meet and greet is a great way to make initial contact with multiple new prospects, putting your brand, products, and services in front of a captive and interested audience.
---
For more information or questions, please contact us and select Marketing at AAMVA Events from the drop-down menu of subjects.