Biographical Information
Age: 34
Tour of Duty: 2
Cause of Death: Automobile collision
Trooper Tamar Bucci was killed in a vehicle crash when her patrol SUV was struck by a tractor-trailer near exit 27 on I-93 in Stoneham.
She had activated her emergency equipment and was moving to the side of the road to assist a stopped motorist when the crash occurred. Her patrol car was pushed against a cliff face as a result of the collision. Two passersby pulled her from the wreckage and a Stoneham police officer began life-saving efforts, however, she succumbed to her injuries at Massachusetts General Hospital.
Trooper Bucci had served with the Massachusetts State Police for two years. She is survived by her parents, sisters, step-brother, and stepsister.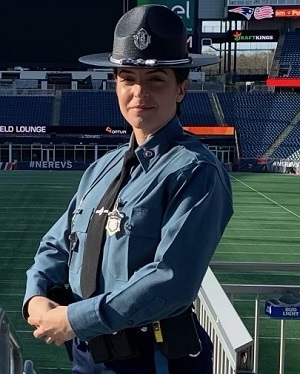 Trooper Tamar Bucci - Massachusetts State Police
End of Watch: March 3, 2022