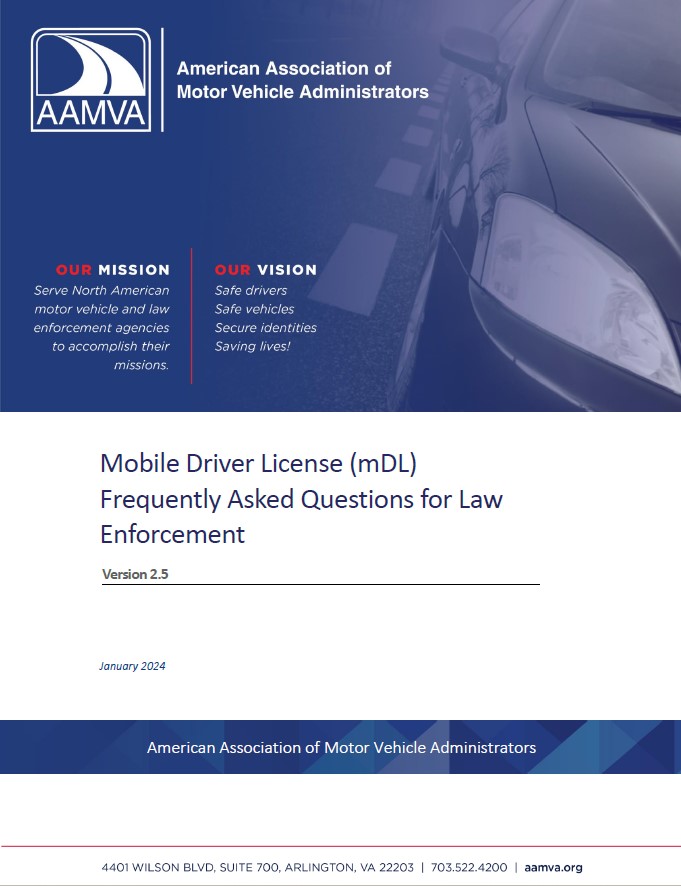 The intention of this document is to provide law enforcement members with answers to the most frequently asked questions regarding mobile driver licenses (mDL) and is intended to compliment other AAMVA mDL resources.
The FAQs provide responses based on ISO standards compliant mDL solutions to frequently asked questions. Non-ISO compliant solutions are not considered a part of the responses. Officers in jurisdictions (or neighboring jurisdictions) that have implemented non-ISO compliant solutions should reach out to the appropriate issuing authority and refer to local laws for information pertaining to the use and acceptance of these products.
Download the FAQs here.
For more information visit our mobile driver license topic page.